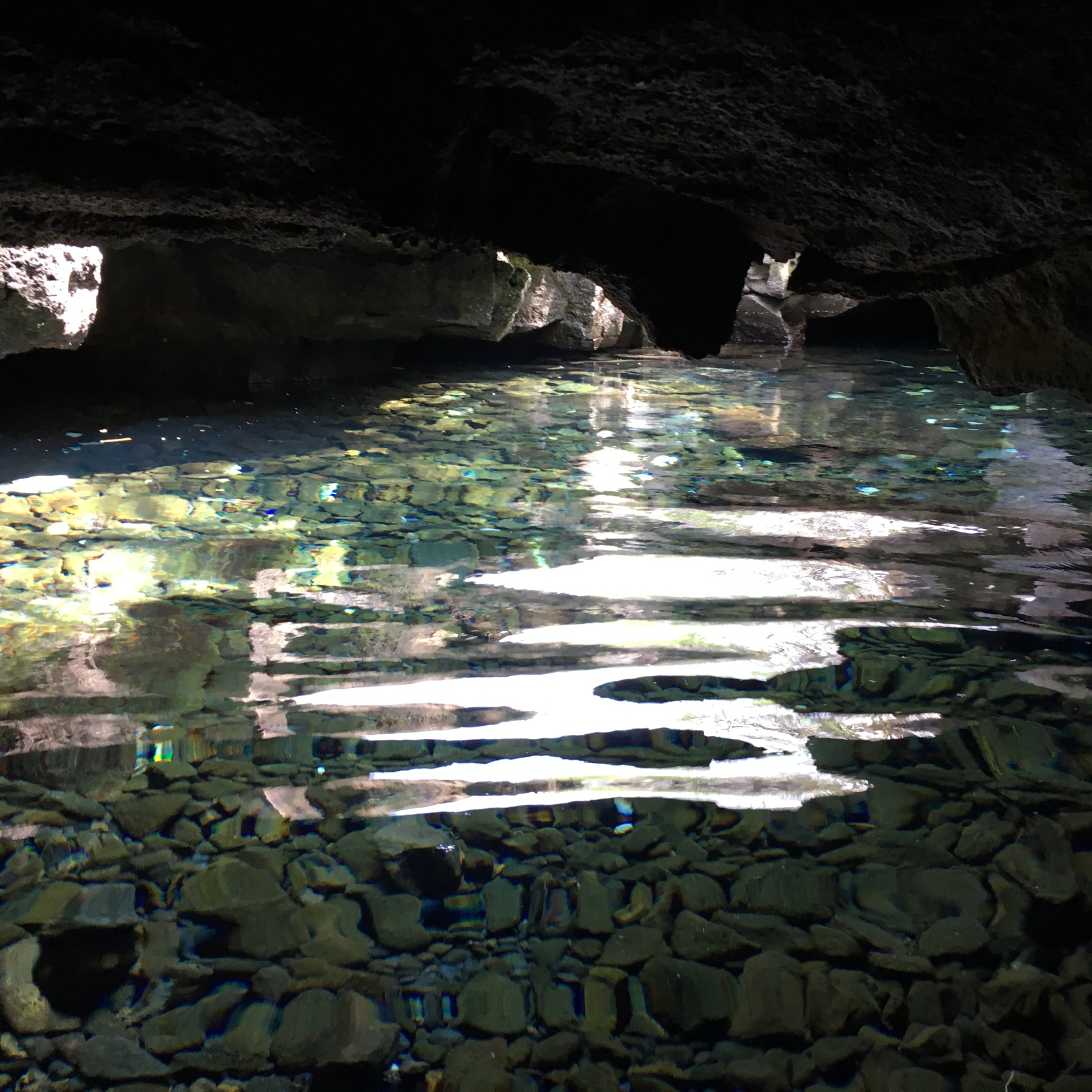 A Big Island of Hawaii Retreat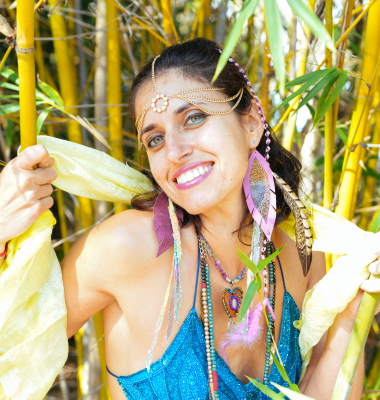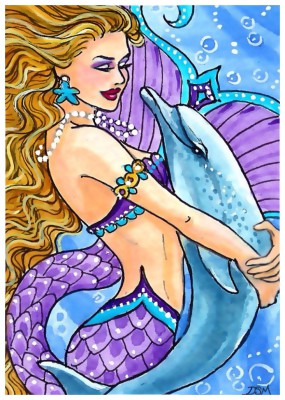 Calling all Dolphins, Mermaids, and Treasured Wondrous Friends,

 
I am Mermaid Lara, the Majestic Mermaid Goddess of Love, Wonder, & Infinite Possibilities!

I invite you to join me at a magical tropical oasis......the Big Island of Hawaii....for a special playful retreat and inner journey to honor, embrace, and celebrate your true voice, your wondrous sparkle, your prescious treasured self!  ​

Dance & Movement Meditations
Dolphin & Mermaid Swim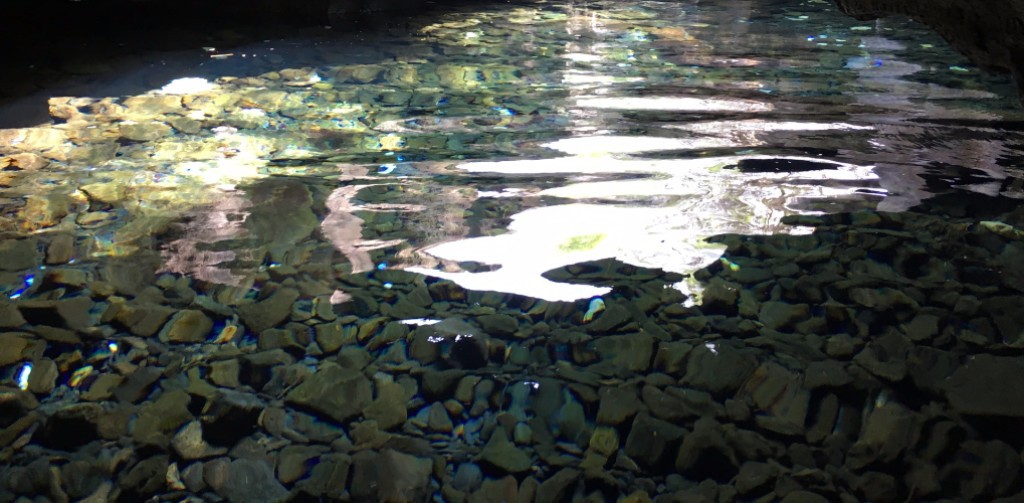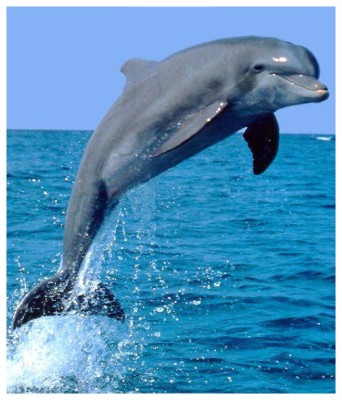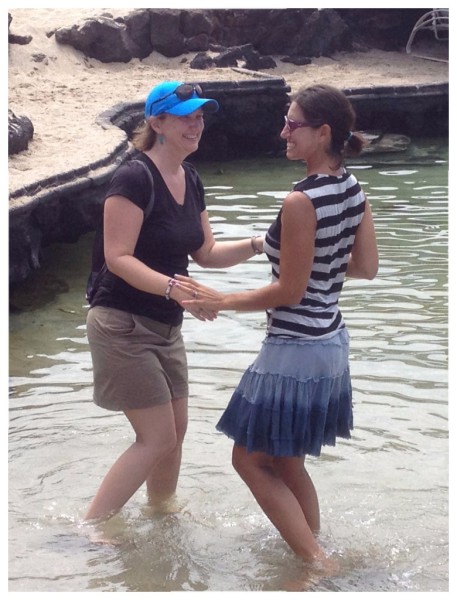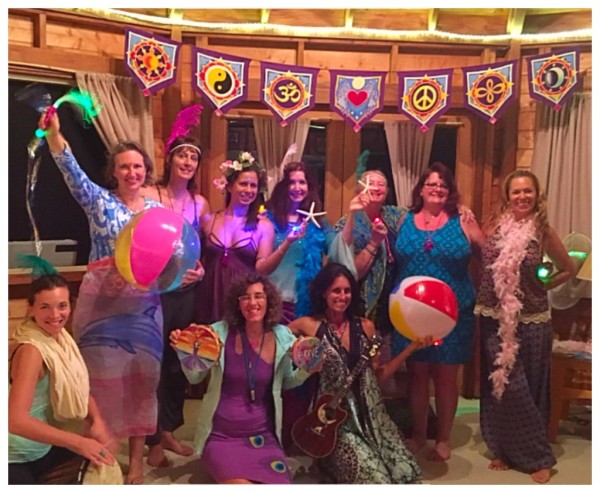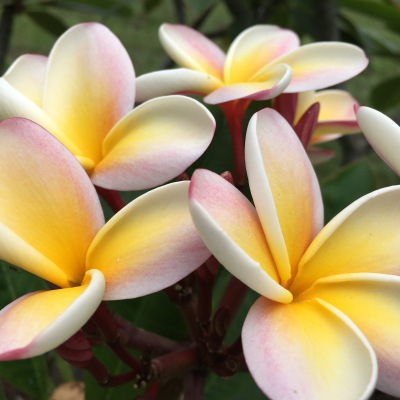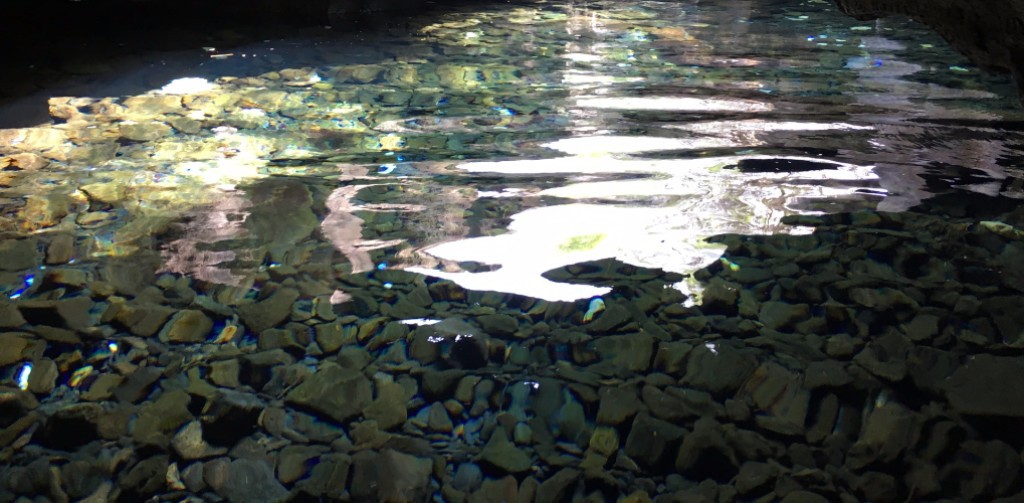 During our retreat, we will:   
 


Soulfully 

P

aint and 

P

lay 

with plenty of delicious 

c

o

l

o

r

s

, 


g

litter

and paper as you feel moved to follow the energy and discover and empower hidden messages within your true self.​
Enjoy morning excursions!!! 
 Boat Trip to
S
wim with
D
olphins 
Bathe in a Spectacular Sparkling Queens Bath 

You are invited to tune within and express your wondrous self!!! 

D
ance,
A
rt,
W
riting Reflections, 
M
indfulness,
B
ody
P
aint &
P
layful
A
dornments!
​​
Together we will support one another and share in
S
acred
C
ommunity.
And experience the magic of Big Island Hawaii's soulful nourishment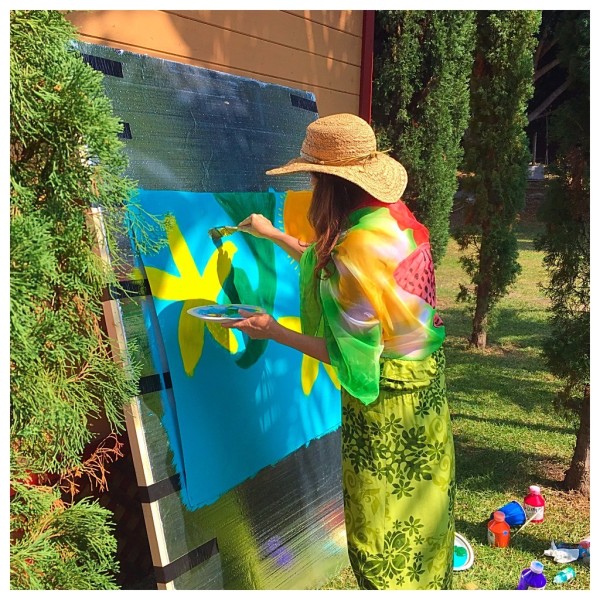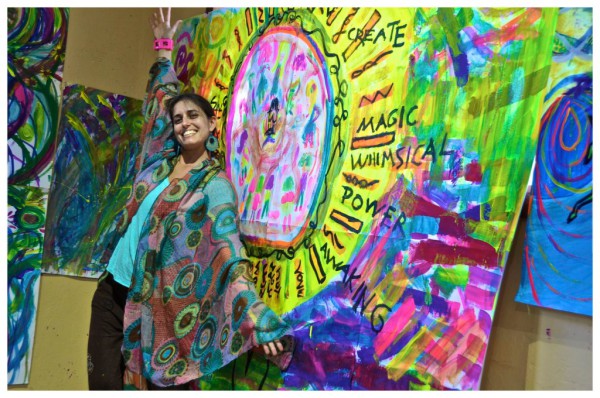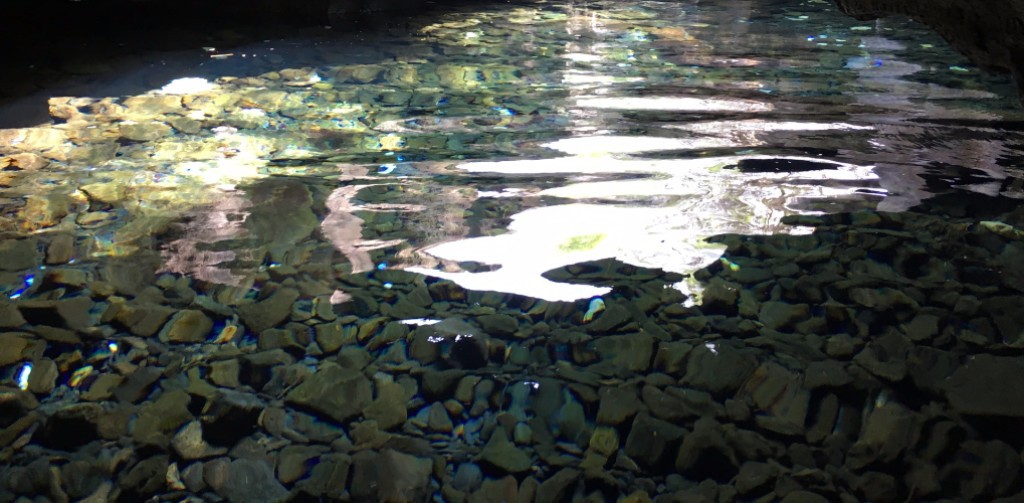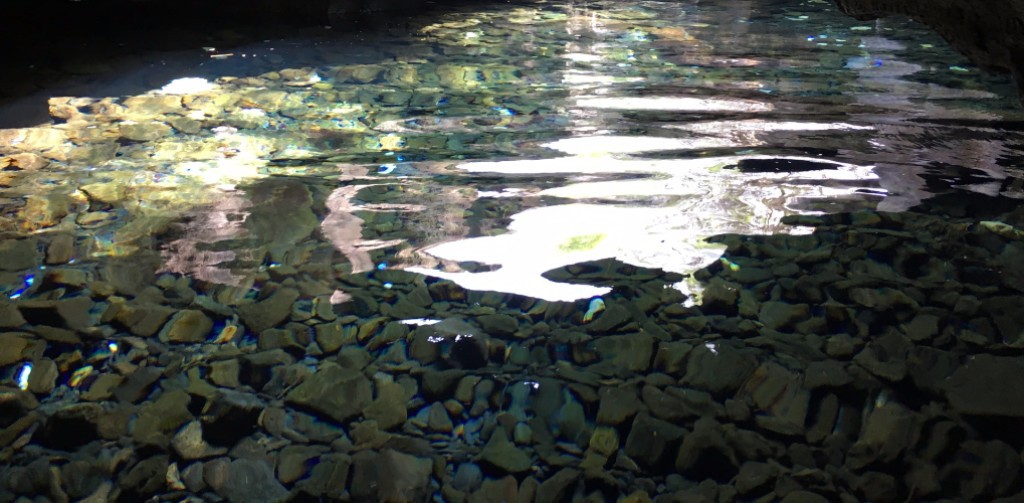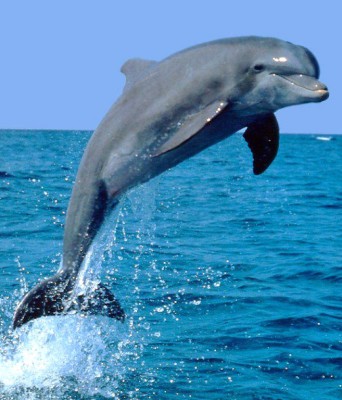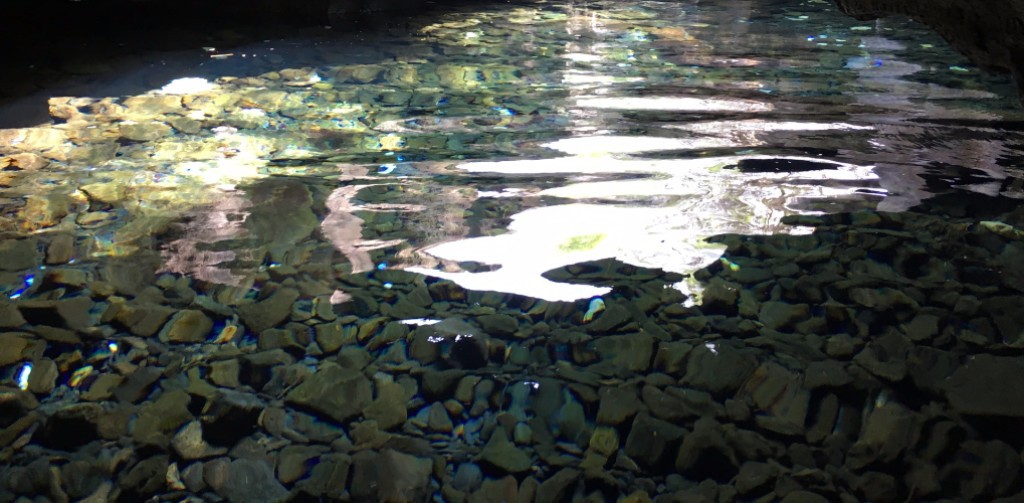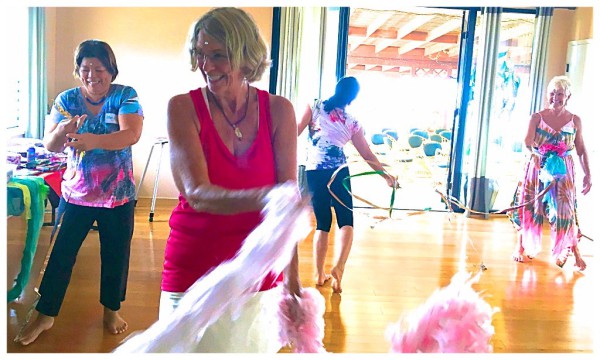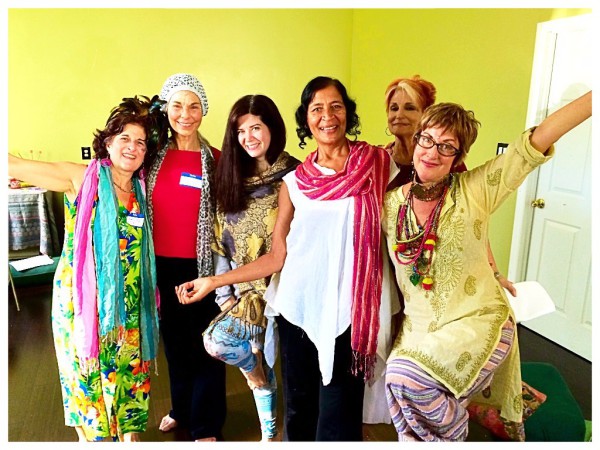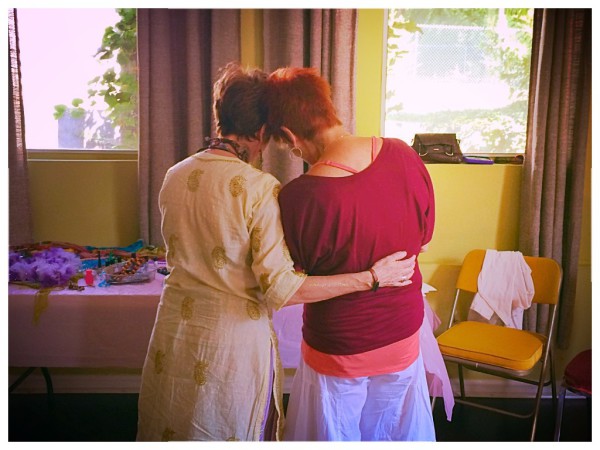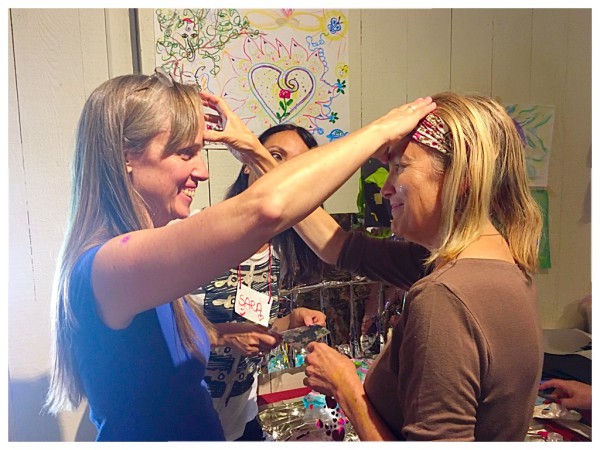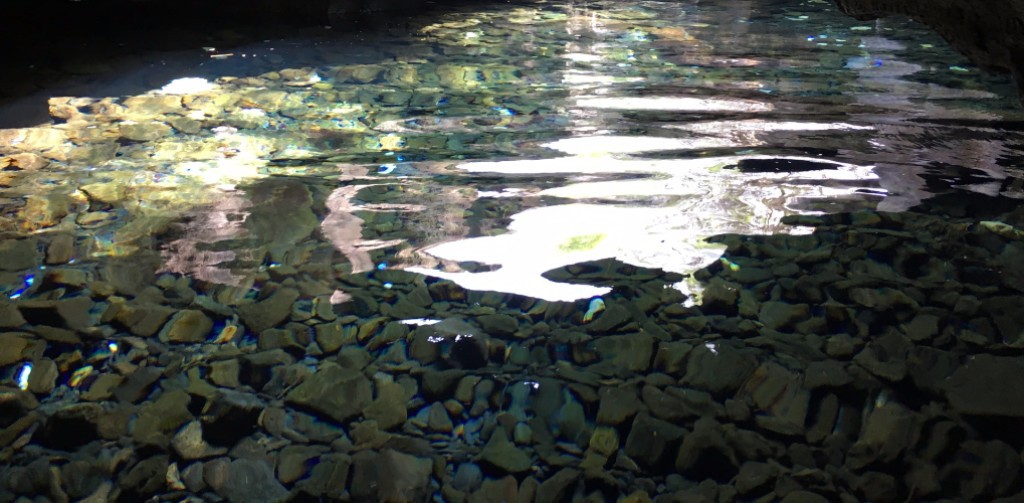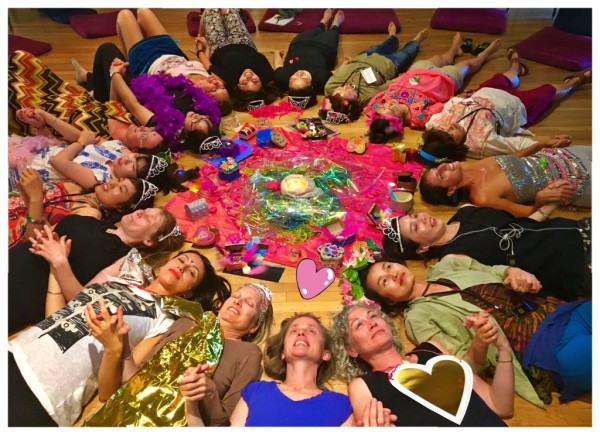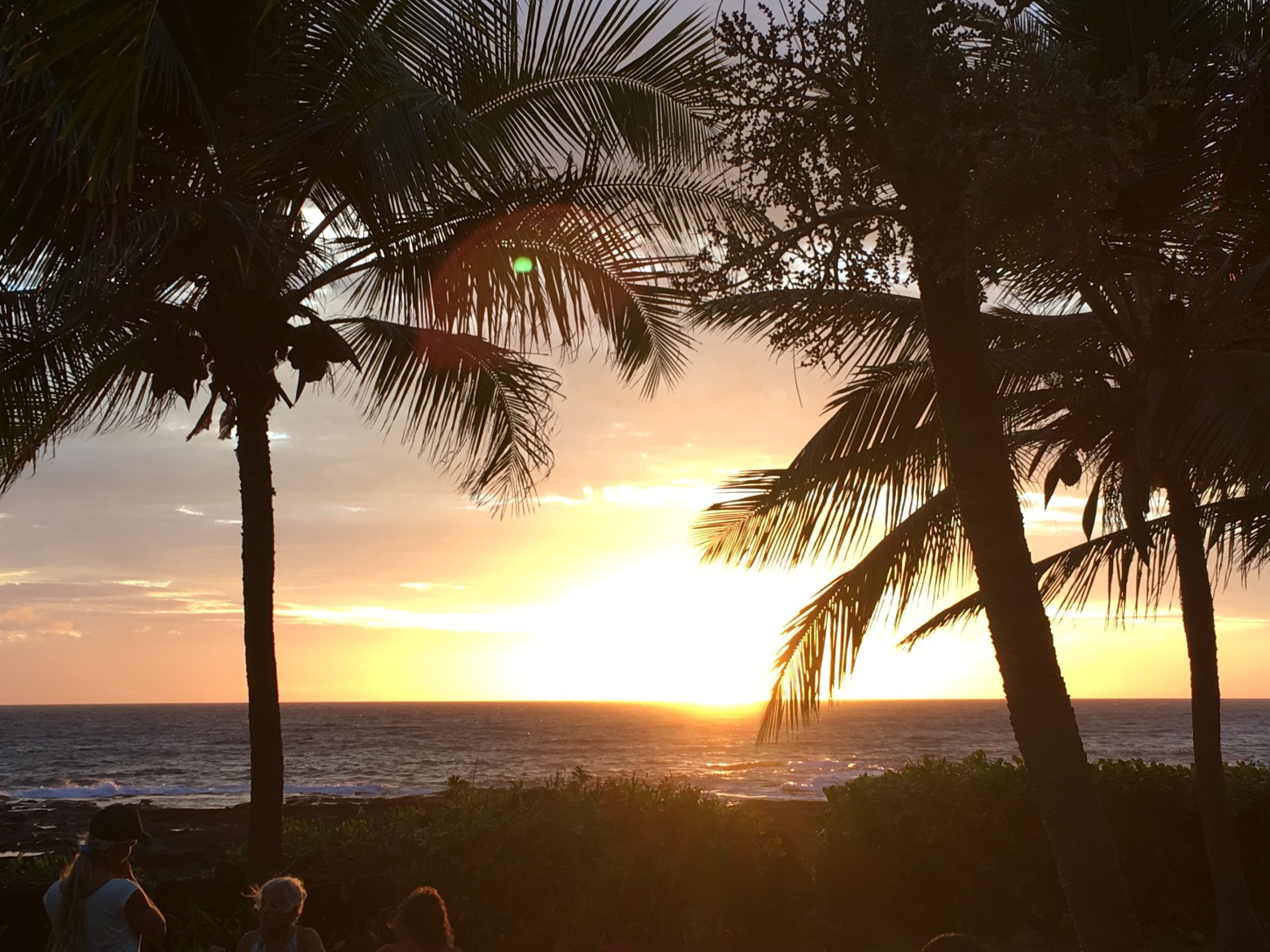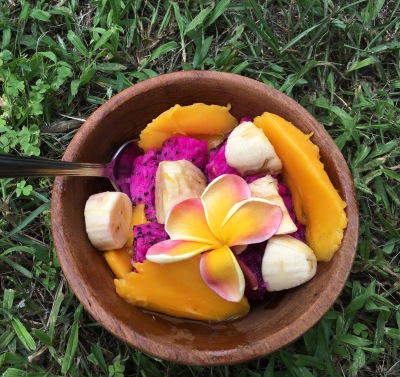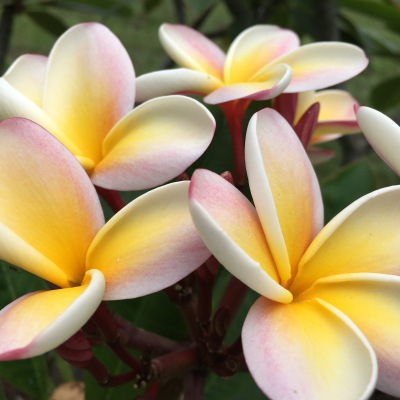 Day 1: Welcome to the Enchanted Forest of Your Inner Awakening 



What are your dreams?
What do you long for and 
desire to release that no longer serves you?  We will begin our retreat in the Enchanted Forest of Your Inner Awakening as we arrive and clear the path for our journey together.
DAY 2


Bask in the Whispers of Your Divine Feminine Mermaid

Are you ready

 

to renew your commitment to your treasured self?

 Thi

s is

your time

 to nourish

 your soul with love and a hint of fresh water elexir.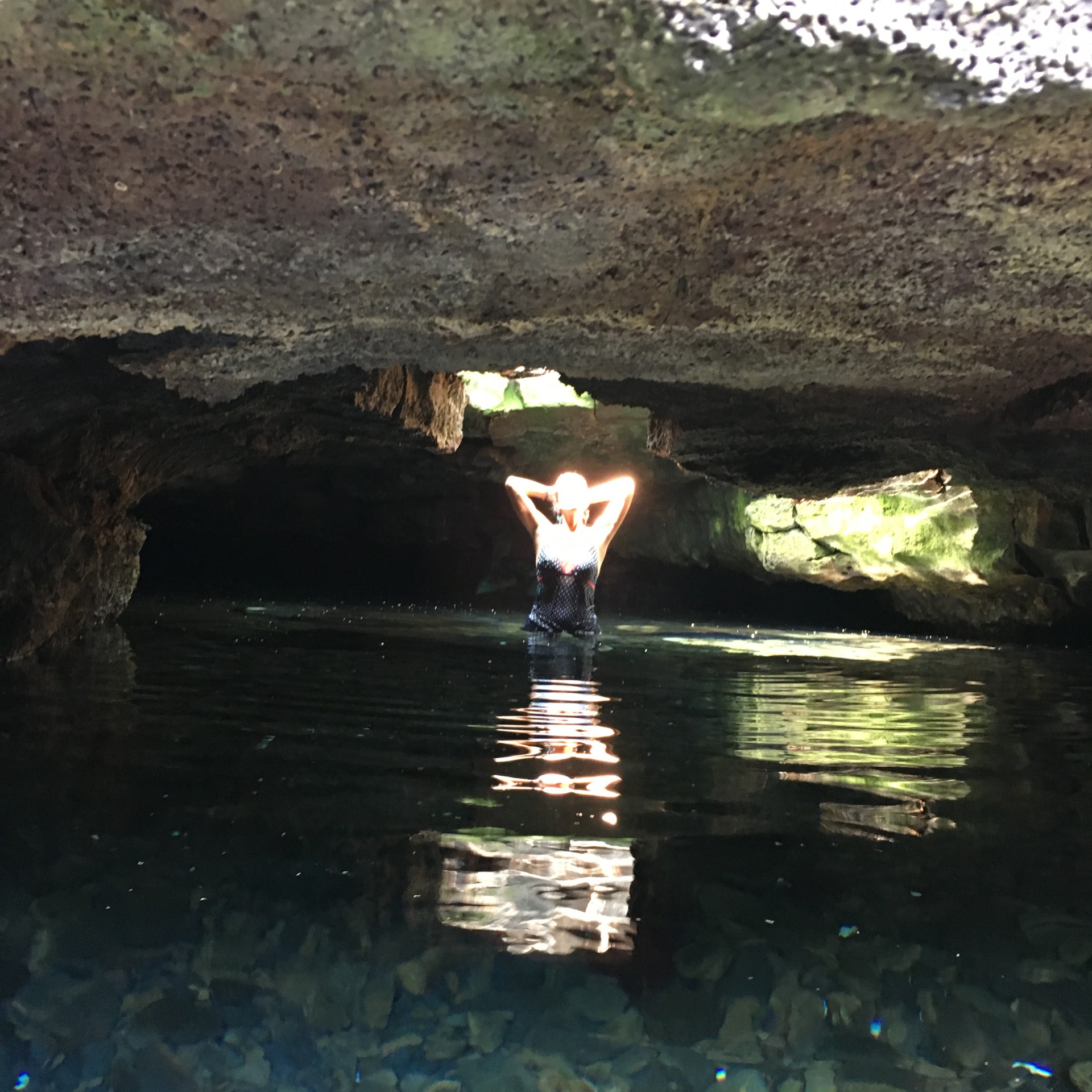 Day 3
Journey into Wonder as the Embodied Dolphin

​
Are you ready

to enlighten your mind, body, and spirit?
The dolphins are excited to play with you! Let your wondrous self free and enjoy the most magical playground ever!!!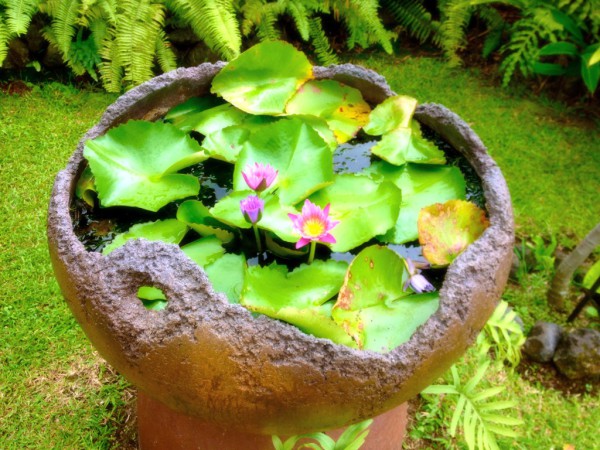 Day 4
Play Date with Your Life

What if

you could create magic in your relationships, at work, at home, on a daily basis, and in the days to come?
What if you created a new relationship with yourself that deeply impacted your experience of life?  Let's play and find out!​​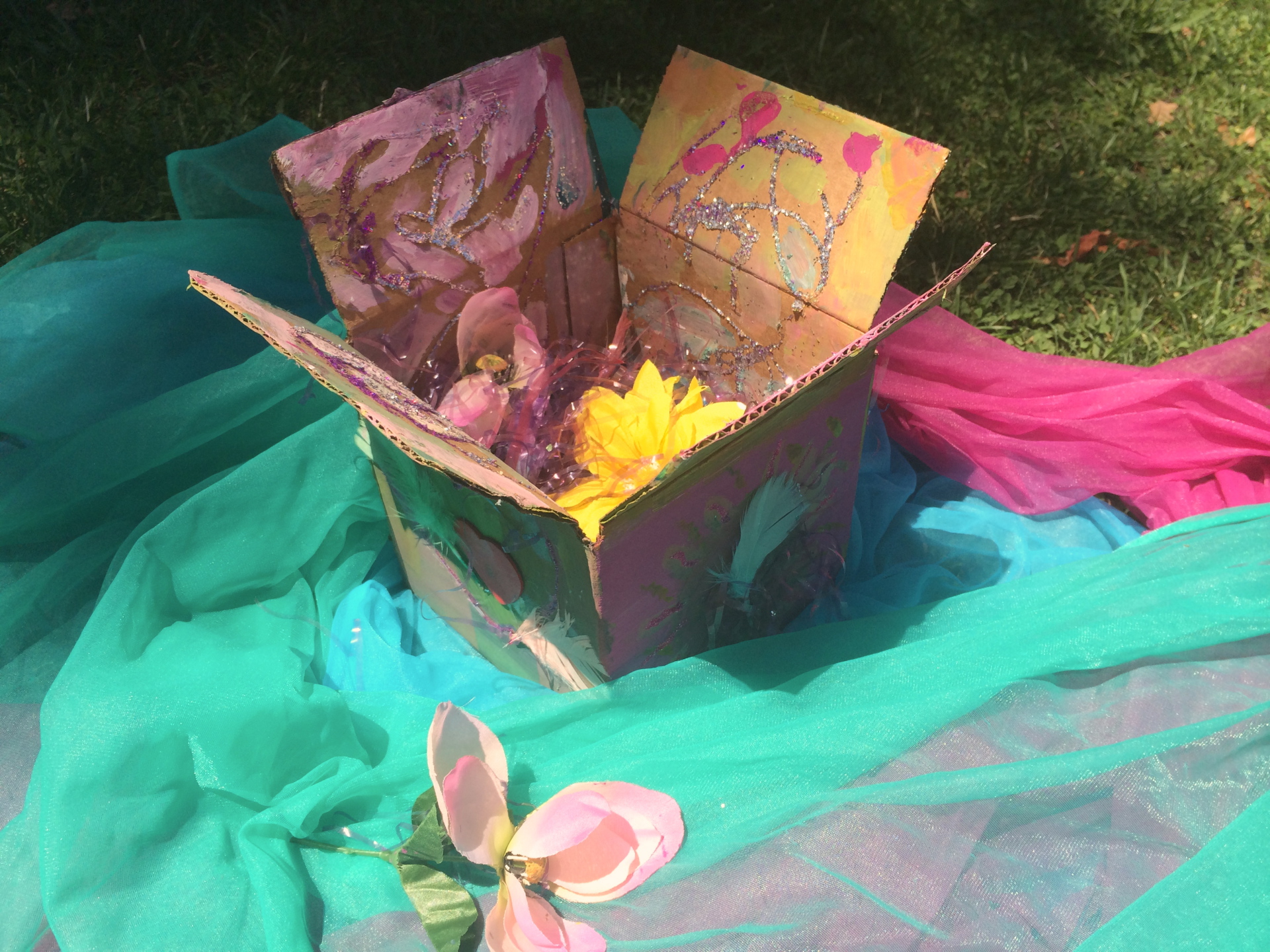 Day 5
Integrating Your Inner Journey

It's important to take a moment

to acknowledge and appreciate one's magical journey of growth and expansion.
With our sacred community, we will honor how far we have come and where we are ready to go!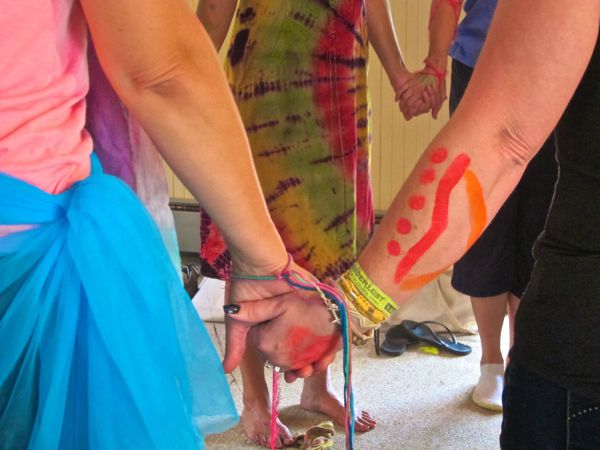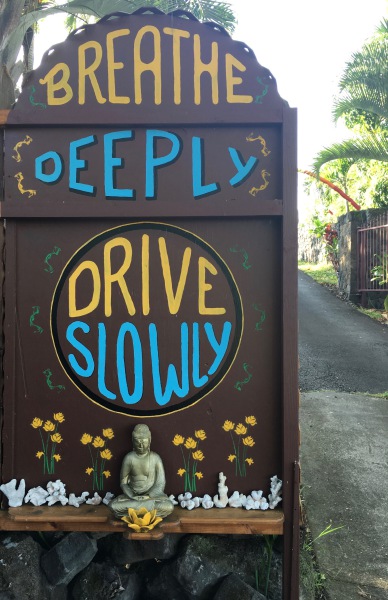 ​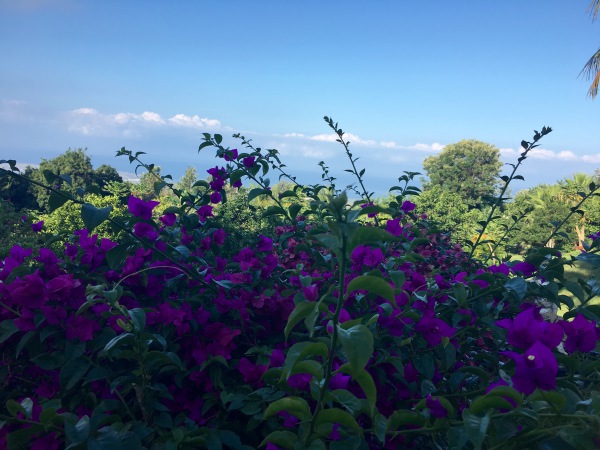 At the

Banyan Tree Sanctuary

, located on the Big Island of Hawaii, we will experience a magical lush jungle oasis at a banyan tree and bird sanctuary.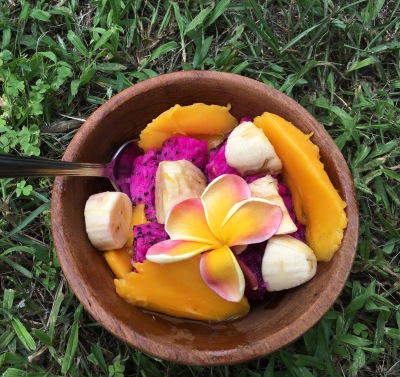 It is rich with plush organically grown fruits and vegetables including mango, papaya, bananas, passion fruit, avocados and coconuts.
You can relax in their hot tub, pool, or sage-wooden sauna and see the magical sunsets over long-range views of the ocean



​
We may enjoy a beautiful ceremony at their exquisite labyrinth garden, meditate in a native Hawaiian ceremonial lava cave located in a vortex behind their property, and sing and dance at a campfire on an occasional evening.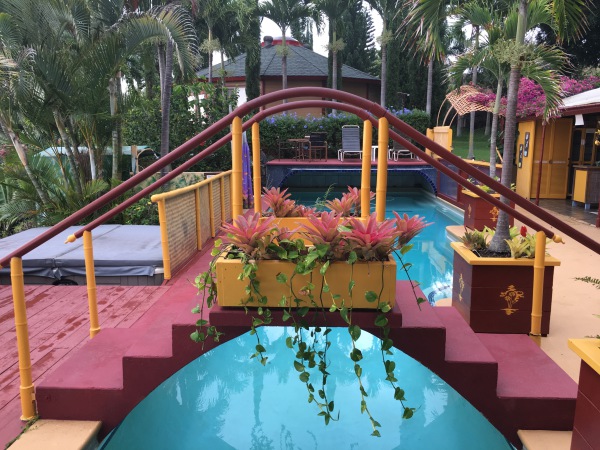 There is so much to love about this place, including the staff, Maggie Dancer, Benjamynn, and Rae, and other helpers who are like family to me. They bring so much tender love and care to the grounds and for the guests.
We may also eat and relax at one of the common areas after a long day of play.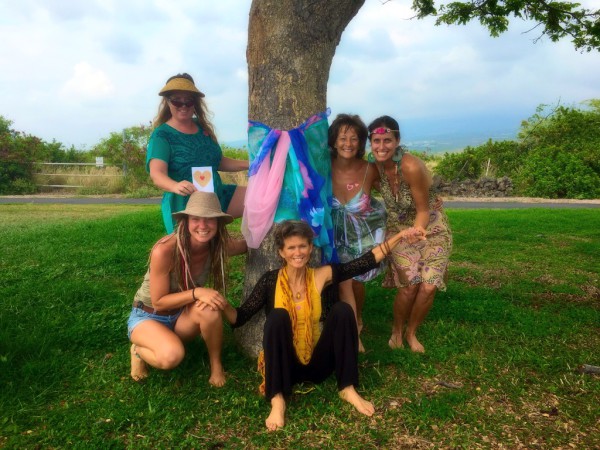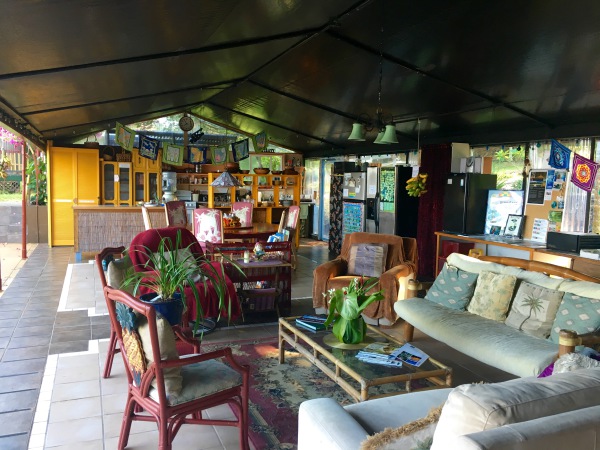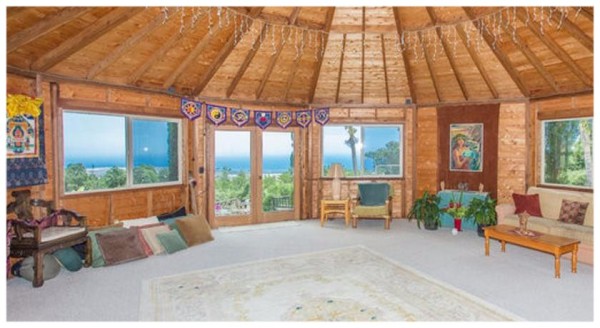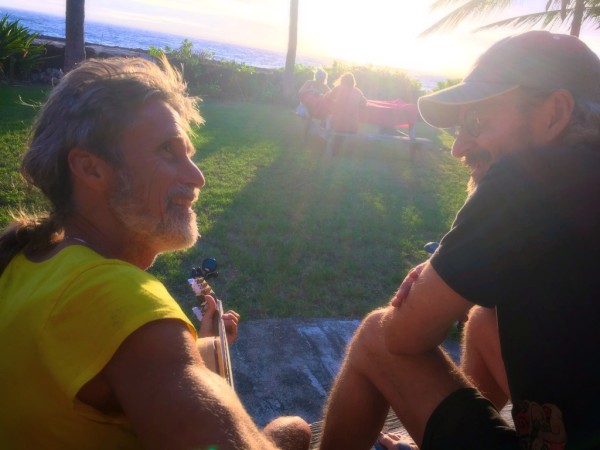 *

When

does this take place?

Dates: Thursday, Nov. 3 - Monday, Nov. 7, 2016


*5 days and 4 nights stay at the beautiful Banyan Tree Sanctuary Retreat Center featuring salt water pool, hot tub, infrared sauna, magnificent ocean views.  Located on the Big Island of Hawaii, 15 minutes from the airport in Kailua-Kona.

*3 fresh organic vegan meals per day made with love from Susie Fryar and her partner Casey who are Certified Living Foods Chefs.  
​

*Morning trips: boat excursion with the dolphins + beach and Cave journeys

*Daily intuitive painting, expressive arts, movement and dance meditation and ceremonies

*Transportation provided upon availability from/to airport to Banyan Tree sanctuary as well as throughout the retreat.

(Early Bird Special til Oct. 3rd)

Retreat + Single Room: $1,490
Retreat + Double Room: $1,370
No Accommodations:
Retreat Only - $1,150
Hold space with $350 Deposit
Retreat + Single Room: $1,590
Retreat + Double Room: $1,470
No Accommodations:
Retreat Only - $1,250
*No previous experience required.  

*Every activity is by invitation.

Thank you so much!!! I would be so
delighted for you to join me and be

dazzled by all the joy and inspiration!!!

XO,

​Lara 

P.S. You are welcome to reach out to me

​with any questions or comments!

Tel: (205) 332-9695

lara@juicyartandsoul.com

​Yes, I want to experience the "Paint Your Inner Dolphin" retreat!
 Payment Options
You can also pay by check. You can send your check to: 

Lara Printz
P.O. Box 2632 
Kailua-Kona, Hawaii
96745

You are welcome to pay a deposit and we will contact you to arrange payment for the remaining balance. Deposits are non-refundable, however you can always apply your payments towards another retreat in the future. 

   A Participa

nt's Testimonial




Women radiating and celebrating their truly treasured selves through Person Centered Expressive Arts at the International Person Centered Expressive Arts Smposium 2016
When women meet in a group, many things can happen. When women from any part of the world meet in a group to celebrate their truly treasured selves through Person Centered Expressive Arts, here is what can happen.


Explosions of joy and laughters, 
Voices expressed and no longer repressed, 
Radiant Princesses and Queens emerging, 
Playfulness, Dances, Sensuality,

Singing, Femininity, Beauty.
Red lips and glitters everywhere, 
Regal tiaras on our heads, 
Colorful feathers, Magic and...
Chocolate!
​

Try to imagine how this would feel for you.
I would never have imagined my Inner Queen could emerge so radiant and playful, grateful to meet the uniqueness and beauty of many other women, ready to explore and celebrate with me our inner treasures.
Women, let's gather together and play!
Special thanks to Lara Printz, the amazing facilitator of such an amazing group of Women.
Sara Rinaldi, Counselor

Person Centered Expressive Arts Facilitator
​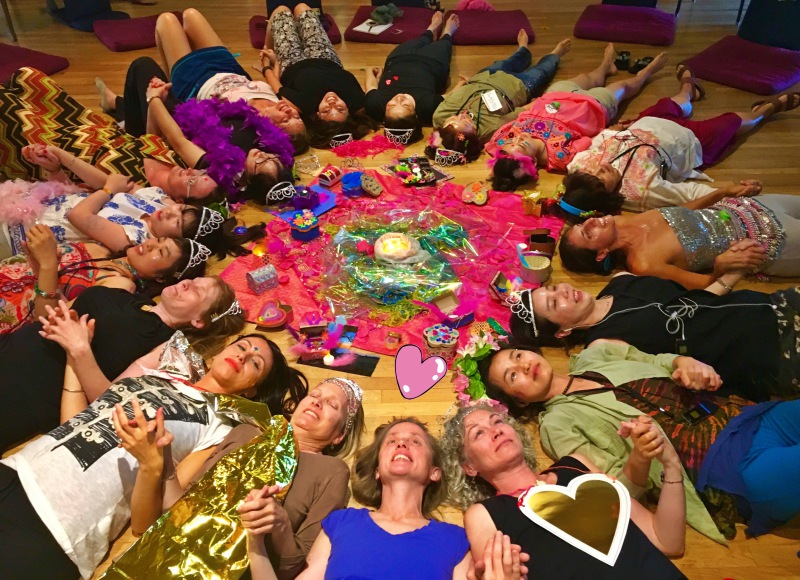 There are many reasons you may feel be called to be a part of this retreat experience:


You are at a crossroads and desire to explore your next steps.

You want to feel more connected to you true self and your center. 

You need a break from the daily routine and reconnect to your creative flow and joyful essence.


 You want to connect in community and enjoy a uniquely fun and nurturing retreat in gorgeous paradise that will deeply inspire your soul. 
   
I want you to know that I "see" you.  You are ready for something more.  You are ready to move beyond this place and those blocks that no longer serve you.  You are ready to align to your true soulful and joyful self, to regain your ground and power.  
 
​I would be honored to be with you and a tribe of sisters, as I guide you through a person-centered expressive arts and intuitive painting experience to support you with what your spirit & soul needs and help you access your juicy, wondrous self.
Please contact me and I am happy to support you!

My cell: (205) 332-9695

E-mail: lara@juicyartandsoul.com